Each year, for one evening in June, the Cambridge Celebration of the Arts (CCA) presents the community with a variety of works by local artists and artists connected to our community. In its 20th year, this event showcases many different styles and genres of art in the Visual, Literary, and Performing Arts categories.
The Cambridge Celebration of the Arts Committee is in the process of planning another great event!
Mark your calendars.....the event will take place on Friday, June 16th, 2023
Calling all artists: The Call for entry application will be available on Tuesday, February 7th, 2023. Note: Each artist will have to create an account with submittable before they can apply. No fee to apply.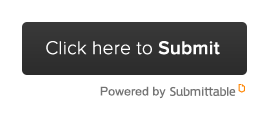 You can watch the coverage of the Cambridge Celebration of the Arts main stage performances by visiting ROGERStv.
What to Expect
Come hungry! Food trucks and restaurants will be on-site. The event is also licensed.
Hand sanitizer will be onsite but attendees are encouraged to bring their own.
Provincial and regional public health guidelines/restrictions will be followed.
Parking is free
Two parking lots are available - Beverly/Wellington Street Parking Lot & Cambridge City Hall Parking Lot
Accessibility
If you require accessible accommodations, please contact event staff prior to the event
Washrooms are accessible
Accessible drop off area will be available off of Cambridge Street
Bus routes are nearby. Use the Grand River Transit website to plan your route.
2023 Cambridge Celebration of the Arts Committee Members
| Responsibility | Name |
| --- | --- |
| Staff Liaison/Chair | Leanne Bond |
| Performing Arts Coordinators | Dennis Napper & Kristine Dearlove |
| Promotions/Social Media Coordinators | Greg Wilson & Deanna Wells |
| Visual Arts Coordinator | Carol Walthers |
| Volunteer Coordinator | Robert Pham & Darlene Radu |
| Literary Arts Coordinator | Jill Harrington-Fox |
| Site Coordinator | Laurel Swinden |
| Marketing Coordinator | Margie McLean |
| Youth Visual Arts Coordinator | Ingrid Talpak |
Want to know what a typical night at the Cambridge Celebration of the Arts is like? Watch our video to find out!
Interested in joining the Committee or Volunteering on event day?
We are currently seeking more committee members. Available positions include Vendor Coordinator & Food & Beverage Coordinator. Are you interested in volunteering at the event? Email the Recreation Coordinator or call 519-623-1340 ext 4277.
Thank you to the 2022 Jurors
2022 Cambridge Celebration of the Arts Jurors
Juror
Biographical Information

Performing Arts Juror

Vanessa De Freitas


Vanessa is a graduate from McMaster University with a Bachelor of Arts in Vocal Music from 2008. She also holds a Diploma of Applied Arts in Vocal Music from Mohawk College from 2006. Vanessa is classically trained in both voice and piano through the Royal Conservatory of Music along with college and university. She also has vocal training in jazz, pop/rock and musical theater styles.

Vanessa has performed KW Philharmonic Youth choir and Symphony 2001 – 2002 as well with The Roanoke Symphony Choir, The Roanoke Opera 2009 – 2011 in Virginia, USA. Vanessa was choral scholar with St. John's Lutheran Church in Waterloo from 2013 - 2018. Vanessa is a current member of Brantford based choir Arcady Ensemble, and was one of their 2016/2017 Emerging Young Artists.

Vanessa has starred in several local musicals including The Secret Garden, Grease with Believe Musical Theater, and more recently Kitchener Waterloo Musical Production's (KWMP) Titanic, Lost and Found Theater's Hello Dolly, JM Drama's Evita and KWMP's Jesus Christ Superstar.

Vanessa holds several Kiwanis Festival Awards in both Voice & Piano. Vanessa takes much pride and joy in teaching music to a variety of age groups for over 17 years. She has been teaching voice and piano at Sherwood since 2012 and is now the lessons manager/coordinator. Vanessa is also a licenced Kindermusik teacher. She lives by the quote "Music is not what I do, it's who I am."

Visual Arts Juror Heather Franklin

Heather Franklin is a visual artist living and working in the Region, as an instructor, curator, gallery technician and arts administrator.

Heather has been involved in organizations such as; Waterloo Regional Arts Council, Kitchener Waterloo Society of Artists, Cambridge Sculpture Garden, Mayor's Celebration of the Arts and the Waterloo Regional Arts Awards Academy.

Heather is a printmaker and a member of the collective Riverside Print Group in Cambridge. Currently she is the Executive Director of Button Factory Arts in Waterloo.

Literary Arts Juror Patricia Helen Oliver

Patricia Helen Oliver was born in Abercraf, Wales. She has a Master's degree in Health with a minor in English from the University of Western Ontario. She lives in Cambridge, Ontario.

The Gynesaurs (novel) Longlisted for the 2018 Stephen Leacock Memorial Medal for Humour (top ten in Canada)

Cassmates Alumni Newsletter (2016 – present) Columnist – Patricia Delicia's Titbits and Tattles

Life in a Nutshell (2018) – personal essay, published in the Globe and Mail.

Eden Mills Festival (2019) – member of the opening night reading panel

Cambridge Mayor's Festival of Literary Arts (2019, 2022)– judge

Leacock Matters Newsletter (2018) "Never a Dull Moment", Gala Edition

Writer's Undercover Anthology (1994 – 2000) - Cambridge Writers Collective – prize winner and contributor.

A Grand Gift of Laughter Anthology (2000) – contributor, Musings of a Frog Prince, Ground Zero, Bacchanalia.

Facebook Page: The Gynesaurs




Thank you to our 2022 Sponsors